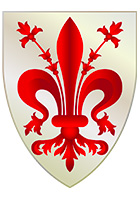 Florence
Florence was a place of both love and pain for Dante and was often cited in his Divine Comedy. In his day, the art, culture, religion, economy and politics of Florence were undergoing dramatic change.
A UNESCO World Heritage Site since 1982 and home to a prestigious university, Florence is considered the birthplace of the Renaissance and the Italian language, thanks to the Florentine vernacular which was used in literature.
It is universally recognised as the cradle of art and architecture and one of the most beautiful cities in the world, thanks to its many monuments and museums.
Florence is renowned for the highest concentration of works of art in the world.
---
---
Choose a 'Treno di Dante' experience in Florence:
---