ATTENTION!
"IL TRENO DI DANTE" runs are officially suspended in September, October and November 2023, due to the damage caused to the railway line by the floods in May 2023.
To find out more read the full article by clicking here.
The heritage train
---
A special train built over a hundred years ago.
The "100 Porte" (100 Doors) train is one of the symbols of Italian railway history and was modelled on early twentieth-century stage coaches. Its interior is in wood throughout, transporting passengers to a bygone era as soon as they board.
The unique feature of this train are the many doors on either side and it has carried many different people over the years: officers, captains and even doctors and nurses during the Second World War, when the carriages were used as a hospital for the wounded.
There are only a handful of trains like it left in Italy and they are considered an important testimony of the history of passenger transportation. They are used to carry the public on special occasions only.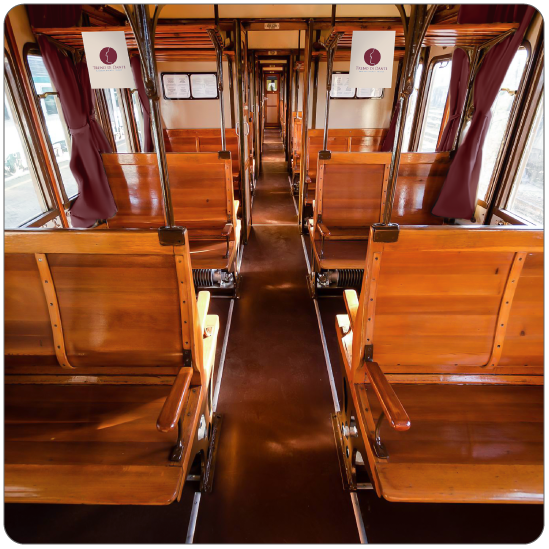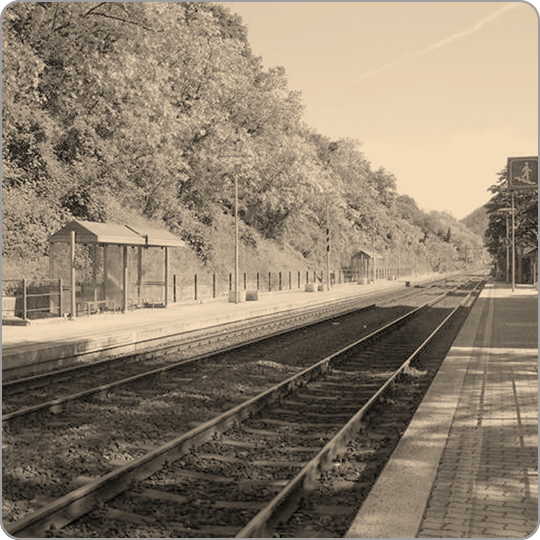 The heritage railway line
---
At the end of the nineteenth century, the countryside and moorland Dante had travelled through centuries earlier were finally linked by a new railway which opened in 1893.
The new railway line was a feat of engineering in those days and signalled the end of centuries of isolation, connecting the Tyrrhenian Sea with the Adriatic and the Medici Fortress with the magnificent mosaics of Sant'Apollinare.
A section of the line was badly damaged in the Second World War; it was repaired but regular service was only resumed in 1999.
Today the railway line between Faenza and Florence is a great experience for anyone wanting to relive the golden age of rail travel, as they journey through countryside which at times looks as if it hasn't changed since Dante's day.
The region
---
"When passengers board the 'Treno di Dante', it is a bit like stepping back in time, surrounded by unspoiled nature. The scenery is stunning and the itineraries quite unique in both the cities and the ancient towns in the Apennine hills.
The scenic journey begins with vineyards, olive groves and ancient farmhouses as far as the eye can see, then it is the turn of woodland with chestnut and beech trees and mule tracks and finally the train descends through the rolling hills of Romagna which are dotted with farmland and orchards.
The train goes through the Regional Park of the Gypsum Vein of Romagna and the National Park of the Casentinesi Forests, with their wide selection of walks."