A
journey

through time and history.

A rail journey like you've never experienced before, on board a heritage train as it travels through the Tuscan-Romagna Apennines, following in the footsteps of Dante Alighieri who walked from Florence to Ravenna. This spectacular train journey will take you through famous artistic cities and Medieval towns in the heart of the countryside.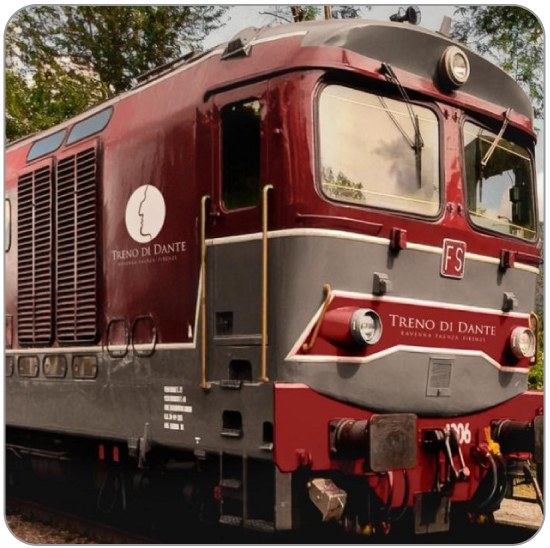 What is the 'Treno di
Dante'?
---
The 'Treno di Dante' (Dante's Train) is an unforgettable train journey that runs at the weekend, giving passengers the chance to experience the colours, fragrances and scenery of a heritage railway line as it travels through breathtaking countryside.
The adventure begins on board the famous "One Hundred Doors", a train that takes you back to the golden age of rail travel.
---

136KM
From Florence to
Ravenna

3H
On board the
'Treno di Dante'


1893
Inauguration
of the railway line
Route
---
The route takes passengers from Florence to Ravenna via Faenza, with stops in some of the "Most beautiful villages in Italy".
It captures the historical, artistic and rural character of the places it goes through, as well as the rich cultural and natural heritage of their areas.
Passengers can choose whether to stay on board until they reach their destination or alight at one of the intermediate stations, then pick up a FS train later to reach the other towns.
---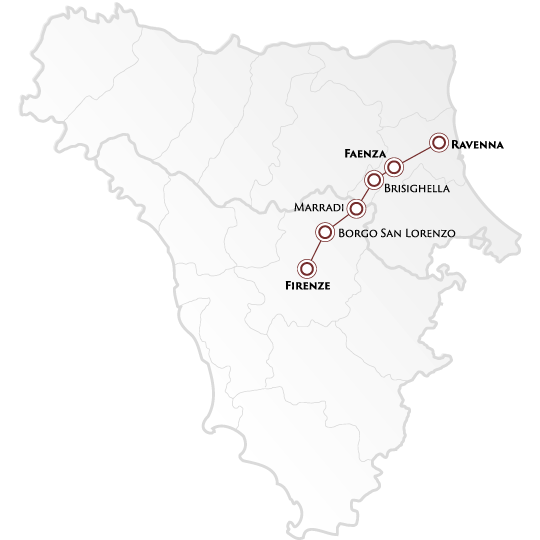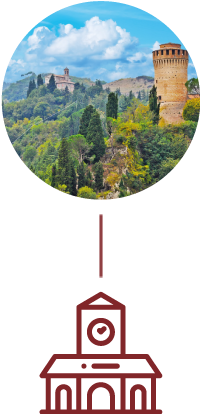 ---
CRUISE STOP
RACES SCHEDULED FOR 2023 ARE ONLINE
By subscribing to the newsletter you can receive a preview of all the updates. We wait for you on board!
---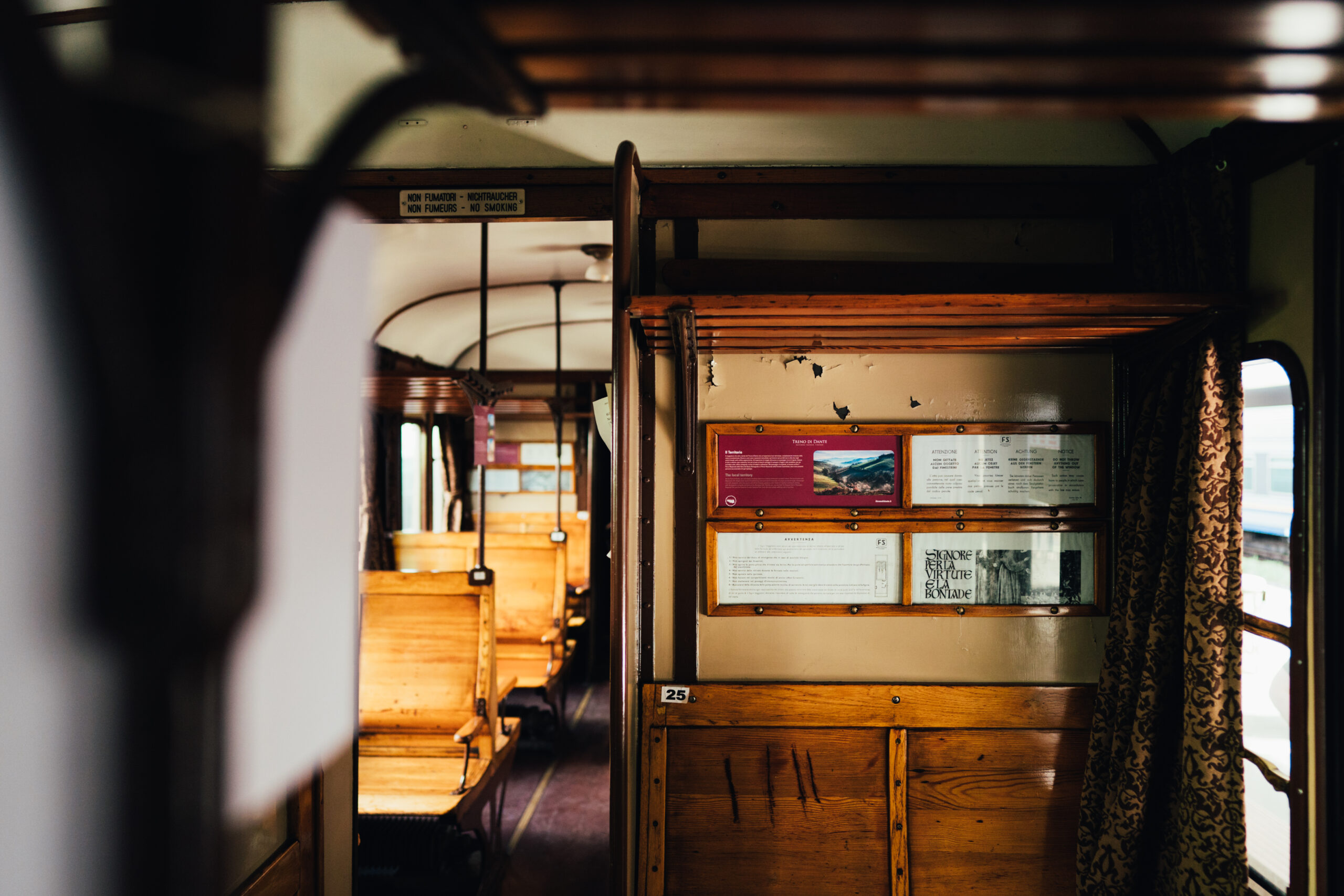 Rinvio Crociera nelle Città d'arte
23 May 2023
Leggi di più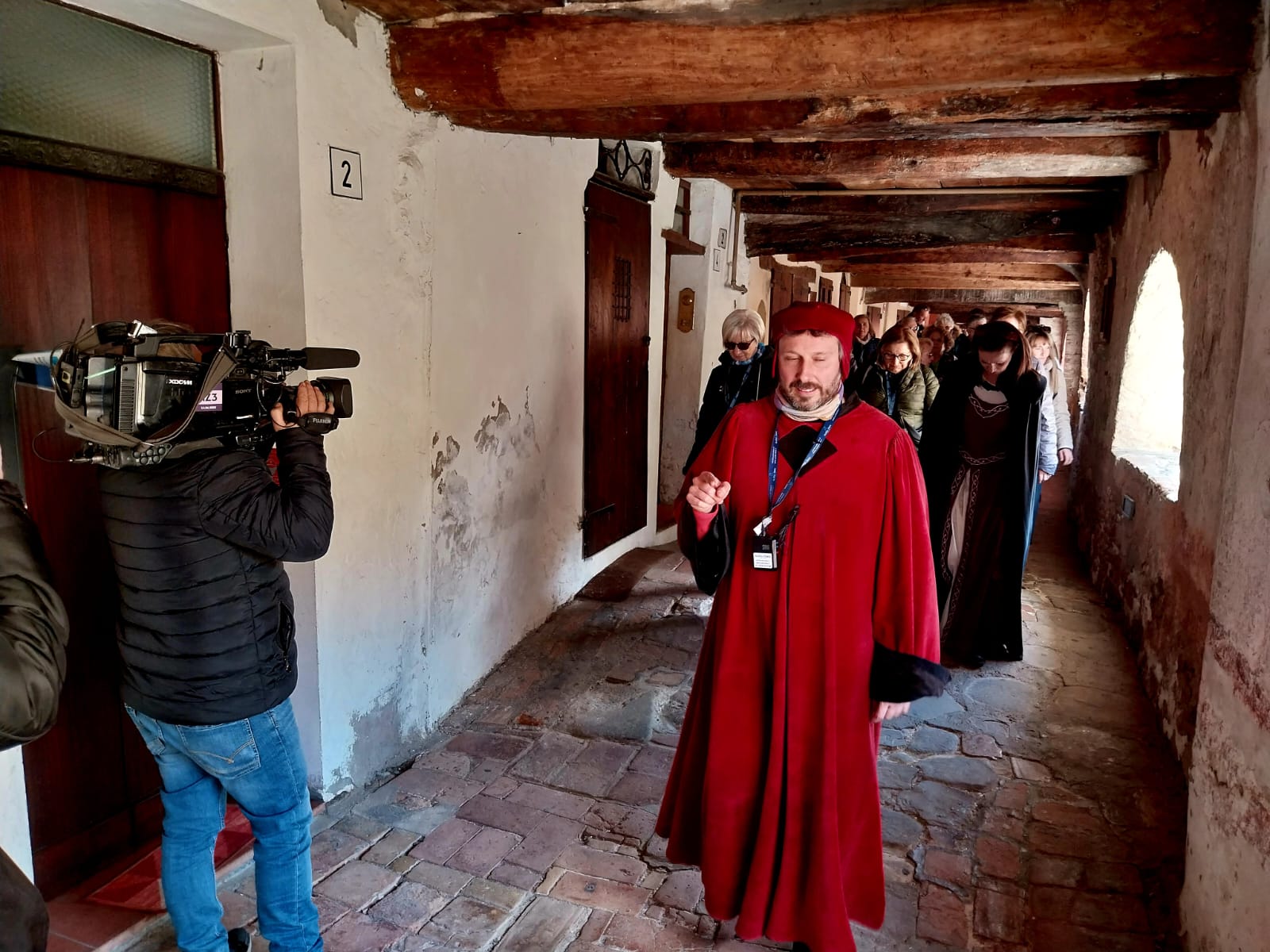 Oltre 350 passeggeri nel primo weekend del Treno di Dante
19 April 2023
Leggi di più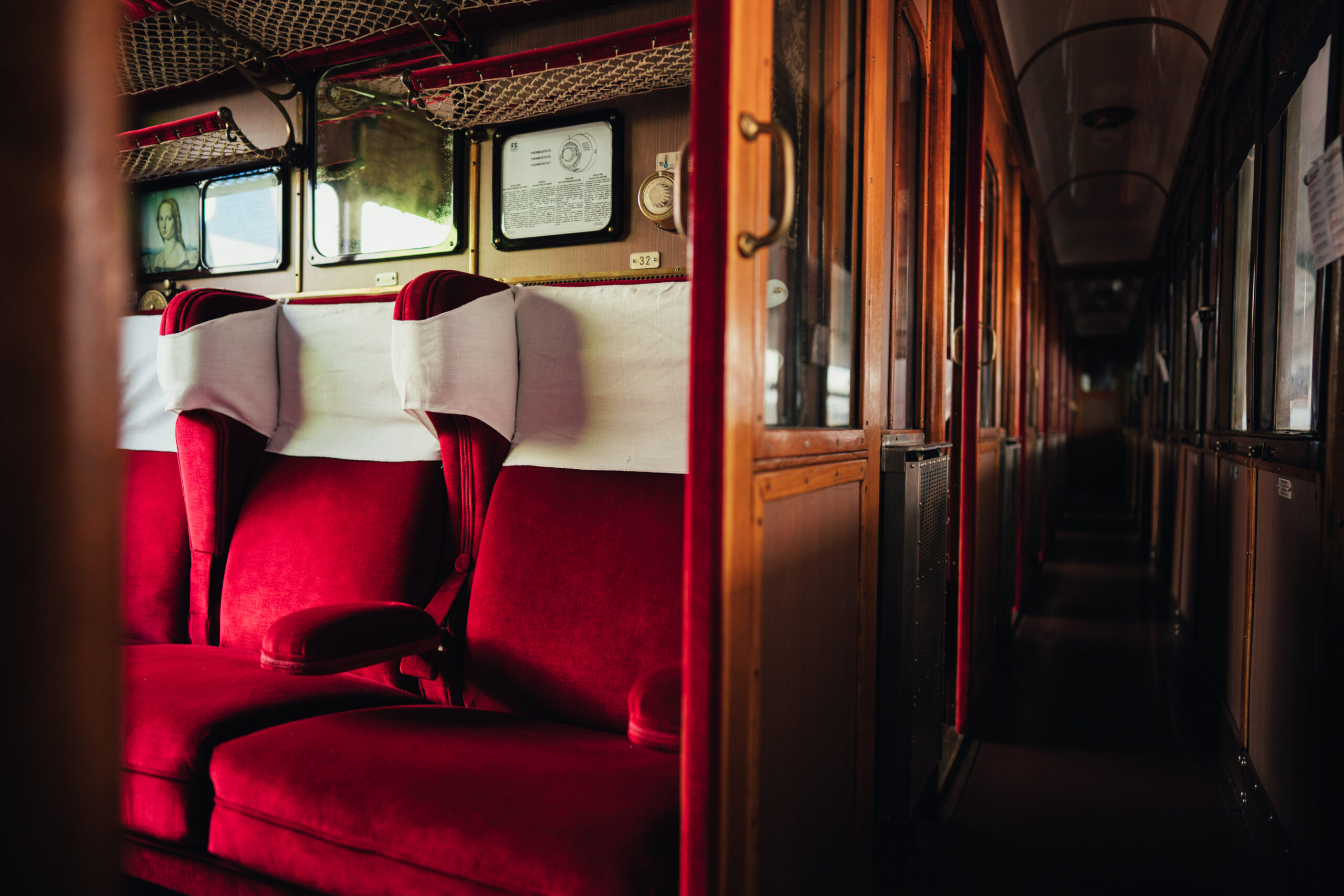 In viaggio col Sommo Poeta: riparte il Treno di Dante tra Firenze e Ravenna …con un tocco Liberty
6 June 2022
Leggi di più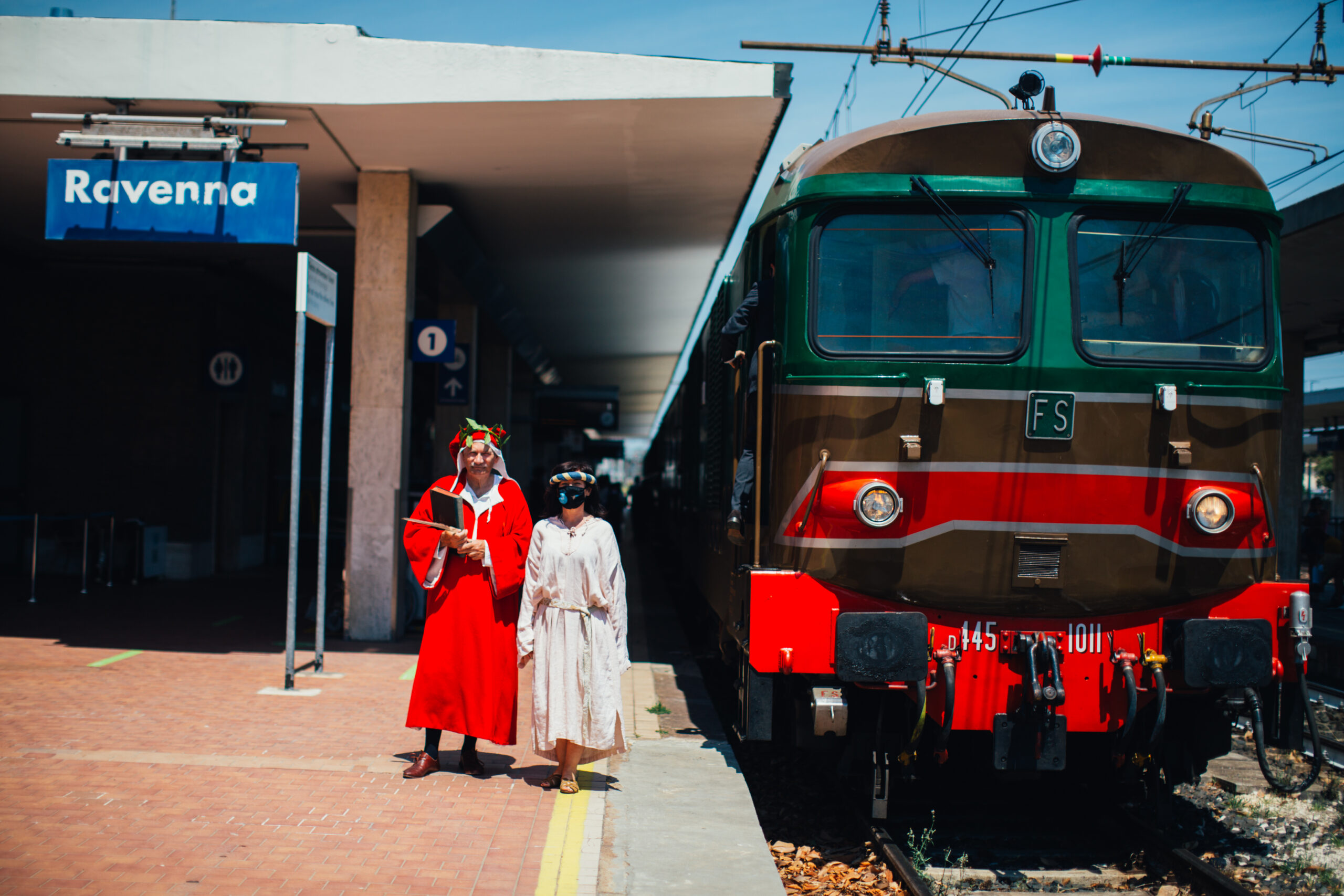 Numeri record per il Treno di Dante: in 28 giorni oltre 3.200 turisti da tutto il mondo
1 December 2021
Leggi di più
Parte il Treno di Dante: il progetto turistico nel segno del Poeta
17 June 2021
Leggi di più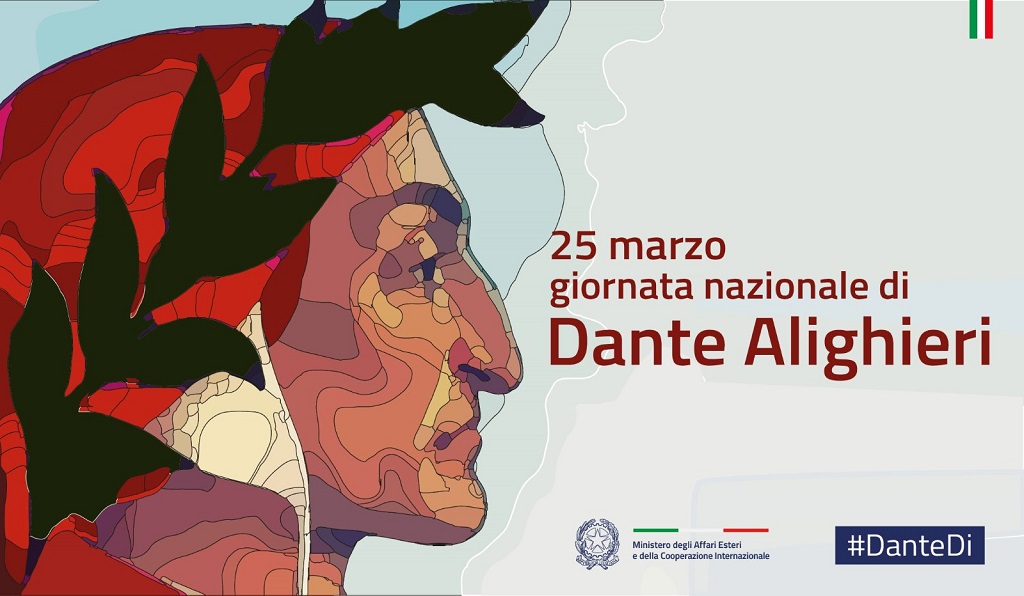 Dante 1321 - 2021, Ravenna celebra i 700 anni dalla morte del sommo poeta.
25 March 2021
Leggi di più