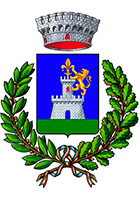 Marradi
Also known as "Castle", Marradi was a popular place of rest and refreshment for wayfarers, while the etymology of the name "Marradi" is "marrato", which means 'hoed' in Italian, indicating the land on the right of the Lamone river.
The area around the town is rich in woodland and crystal-clear streams, ideal for anyone who loves hiking, cycling or horseback riding. One of the most famous walks goes from the centre of the town to Rocca di Castiglionchio, an ancient 6th-century fort which towers over the whole of the Lamone Valley.
A second, more challenging walk will take you to the Hermitage of Gamogna, an old monastic complex founded by San Pier Damiani in 1053, which can be reached along a path from Lutirano, Ponte della Valle which is located on the provincial road which links Marradi to San Benedetto in Alpe.
---
---
Choose a 'Treno di Dante' experience in Marradi:
---